Reject legislation that will increase costs, clog our courts, and enrich plaintiffs' lawyers
Los Angeles Daily News - July 4, 2023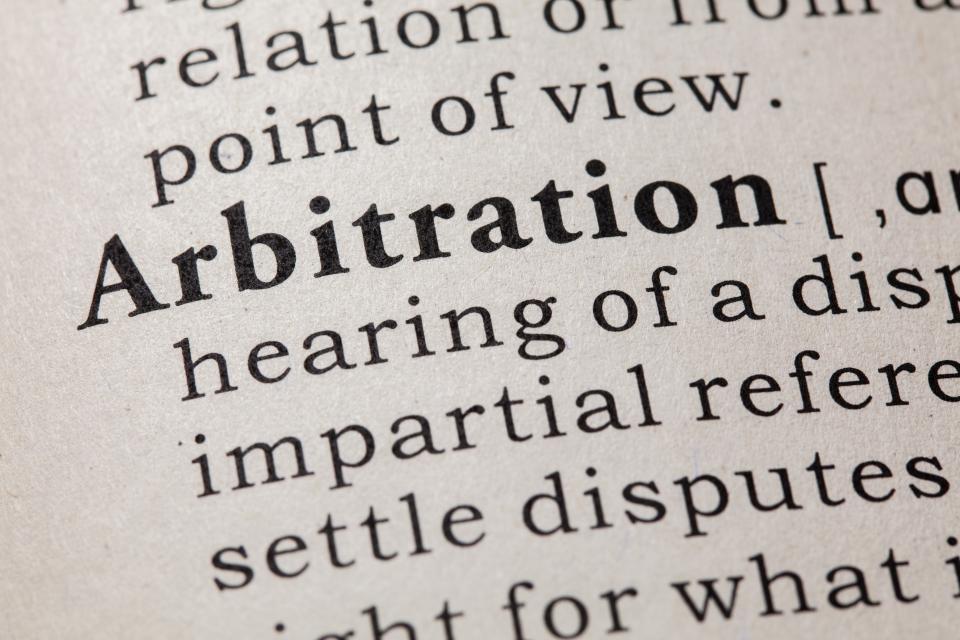 Los Angeles Daily News published version here
By Kyla Christoffersen Powell
Plaintiffs' lawyers are at it again. They are pushing for policies that will further drive up the cost of doing business in California and saddle our over-burdened courts with more unnecessary litigation. It should be no surprise these policies will make lawyers richer.
One of their favorite policy goals – to eliminate arbitration rights – is advancing through the Legislature, on the heels of AB 51, another anti-arbitration law, being struck down. Enacted by the California Legislature in 2019, AB 51 prohibited employers from requiring arbitration agreements as a condition of employment. The Ninth Circuit Court of Appeals held in February of this year that AB 51 is preempted by the Federal Arbitration Action (FAA), which disallows state laws that restrict arbitration.
Arbitration allows workers, consumers, and businesses to resolve disputes without costly and time-consuming lawsuits. Instead of going to court, the parties meet in a less formal setting such as a conference room, and a neutral person, like a retired judge or a lawyer mutually selected by the parties, hears and decides the case.
The California Supreme Court has recognized that "arbitration has become an accepted and favored method of resolving disputes, praised by the courts as an expeditious and economical method of relieving overburdened civil calendars." Madden v. Kaiser Foundation Hospitals, 17 Cal.3d 699, 706-707 (1976). Businesses often ask employees and consumers at the start of their relationship to agree that any disputes that arise will be resolved through arbitration.
Recent studies show that employees and consumers fare better with arbitration. Arbitration is faster and employees are three times more likely to win in arbitration than in court. Employees on average win twice as much in arbitration than in court, i.e., $520,630 versus $269,885. And consumers on average won more as well – over $10,000 more on average per case in arbitration rather than in court.
The group that benefits the least from arbitration are plaintiffs' lawyers. The more that cases drag on in protracted, complex litigation, the higher their billable hours and attorneys' fees awards.
This year, the plaintiffs' lawyer lobby came up with a new approach to undermine arbitration. Authored by California Senator Scott Wiener, Senate Bill 365 proposes to eliminate automatic stays – a pause on a lawsuit from going forward – when the parties disagree over whether the case should go to arbitration. The reason for this is common sense. The point of arbitration is to avoid draining resources on court litigation, so if court litigation is allowed to go forward on a case that should go to arbitration, it undoes the benefits of arbitration and defeats the purpose of having an agreement to arbitrate.
Just last week, the U.S. Supreme Court, in Coinbase, Inc. v. Bielski, held that federal district courts must grant stays of litigation while an appeal of a denial of arbitration is pending. Otherwise "many of the asserted benefits of arbitration (efficiency, less expense, less intrusive discovery, and the like) would be irretrievably lost." Coinbase, Inc. v. Bielski, 599 U.S. ___ (2023). The same rationale should apply to litigation in California courts.
In support of SB 365, the proponents allege that businesses are filing appeals to create delay, but this overlooks a business reality. Businesses want to resolve disputes quickly; the longer cases fester, including in conflicts over arbitration, the higher the costs they incur. They will appeal a denial to arbitrate, however, if required to protect and defend their important right to arbitrate.
At a time when our state is under extreme economic pressure, SB 365, if enacted, will waste resources. The wide use of arbitration agreements in California creates the potential for significant caseload increases for our clogged courts, as every lawsuit is allowed to go forward, even while the question of arbitration remains pending. The state will also be on the hook for significant costs if SB 365 is challenged in court as preempted by the FAA like AB 51, which was litigated for over three years.
We strongly urge our state leaders to reject SB 365.
Kyla Christoffersen Powell is president and CEO of the Civil Justice Association of California, a source of expertise in legal reform and advocacy for almost half a century.